While the last two years or so have been unprecedented in the retail universe, 2022 was an opportunity to stabilise and move retail back into a profitable position. However, the state of the economy certainly brought about its own challenges and with an impending recession on our hands, 2023 may prove to be just as unpredictable.
With plenty of years of experience in the retail space, we at Webloyalty have certainly have seen it all, and have predicted 10 retail trends we believe we'll see in 2023. See below our predictions from members of Webloyalty.
1
Rise of Micro-Influencers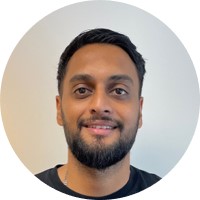 Influencer marketing will continue to grow, especially with social media channels TikTok and Instagram, but we'll also see a boom in 2023 for micro-influencers. They are the ones brands will go to first because they're more likely to be brand relevant, drive influence and won't dent as much budget. Advertisers will be more concerned not just about their reach but the influence they have for their audience too.
Dhruve Patel – Senior Affiliate Marketing Manager
2
A Focus on Sustainability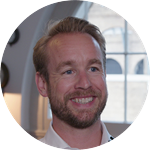 We need to see retail looking further to address the sustainability challenge. For me this comes in 2 parts – the first being incorporating second-hand or recycled clothing into their supply chain. We've seen some high-profile businesses do this already such as Boohoo, however, some companies are going much further. eBay did a lot of advertising and promotion into their second-hand market leading up to Black Friday and Xmas trading. The more we see of this, the more sustainable consumers will be.
Richard Piper – Senior Director New Business Development
3
Voice Purchasing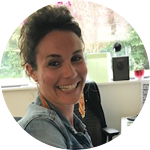 It is estimated that 75% of product searches on e-commerce will be made through voice speakers in the next couple of years. After the success of WhatsApp audio, Instagram has also equipped voice recording. It may be at an early stage but the preference for speech over writing is not surprising, especially in the frenetic world we live where speed is a central factor in life, online and offline. It seems we will need to start warming up our voices to make purchases through our phones or other devices!
Myriam Giardini – Merchandising Director
4
The Lipstick Effect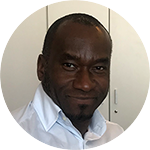 Now that we are in another recession, I think the challenge for most of the population will be figuring out ways to continue doing the same things. Instead of being able to make big purchases periodically, consumers will now be watching their spend and looking to save money through cashback and vouchers on a regular basis. The 'lipstick effect', where people splurge on little luxuries instead of making major purchases, will become more prevalent as people will think twice before making luxury purchases.
Ben Okusaga – Business Development Manager
5
Keeping Prices Stable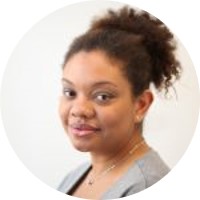 I expect that as many consumers are forced to tighten their belts in 2023 as the cost-of-living crisis takes hold, we will see retailers having to absorb increases to their costs rather than passing on higher prices to consumers. Rather than offering heavy discounts, as has become the norm for a number of years now, retailers will have to show their customers that keeping prices flat year on year is how they are delivering value.
Anne Watson – Director of Partnerships, Northern Europe
6
Revamping In-Store Experience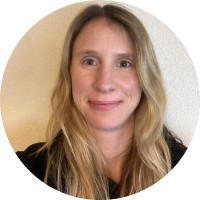 With the rising costs, retailers are going to have to find creative ways to engage with current and potential customers. I think we are going to see physical retail bouncing back as people are becoming fatigued with digital advertising after Covid. It will therefore be interesting to see how retailers change their in-store experience. Retailers who position themselves as the consumer champions and use empathy as a brand position, are likely to be more successful.
 Nicola Slyper – Senior Partnerships Manager
7
Investing In Remarketing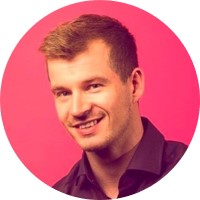 Before and during the pandemic when the economy boomed, a lot of retailers invested in data, customer insights, engagement, and exposure marketing (such as display and referral). However in 2023, the focus will be on the impact these channels are having on revenue generated through either new customers or returning, and what margin was sacrificed to attain said conversion. Instead of simply investing in those areas, retailers are now likely to remarket themselves to justify their spend.
Luke-Krystian Robinson – Senior Business Development Manager
8
Online Consumerism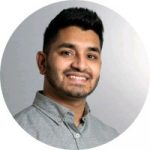 As we have seen in the last 2 years, the effects of the pandemic have led to a sharp decline of foot traffic in bricks and mortar stores. The investment from retailers in their online presence has been huge as more shoppers head online. In 2023, we'll see more physical stores close down intentionally, while online-only retailers pop up. In the age of seamless transactions, we'll be ordering everything without setting foot on the high street or seeing items in person, from the convenience of your sofa.
Hiten Patel – Digital Marketing Manager
9
Declining Transactions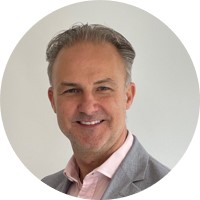 The most significant trend we'll see in retailing is a decline in online and in-store customer transactions. I'm convinced that average order frequency will take a hit, and possibly average order value too, albeit inflation could artificially offset this. We're teetering on the edge of a recession in the UK, some say we're already in one and it's retail that will bear the brunt of this in 2023.
Dominic West – Managing Director
10
Fewer Returns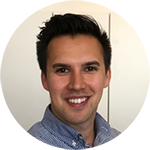 A stunning 20% of online orders were returned in 2022, with most of those items ending up in landfill. With that much litter, the focus in 2023 will be around finding methods to eliminate unnecessary waste. Companies will look at initiatives to reward people for not returning their items and delivery companies will seek to have an all-electric fleet to be more carbon efficient. There will be more signed for food deliveries, avoiding wasted journeys as retailers focus on a more sustainable future.
Scott Bryson – Finance Director