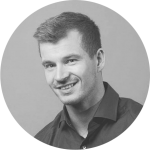 Last week we attended the Future Retail Strategies Congress, an inspiring event focused on the challenges and opportunities ahead for the retail industry. Our Business Development Manager, Luke-Krystian Robinson tells us about his top takeaways from the two-day event.
Ai and Machine Learning uncover the power of scarcity and urgency
The online clothing retailer, ASOS, has often been ahead of the curve in applying technology to their business model. While ASOS is known for its intelligent use of social media and application of technology to improve its mobile app, the company's dealings with AI and machine learning are less frequently talked of.
Ben Chamberlain, the lead data scientist at the e-commerce clothing giant, offered fascinating insight into the company's use of recent AI and machine learning which has successfully increased company revenue through the application of powerful online marketing tactics – x and y.
As research from PriceWaterhouseCoopers shows, scarcity and urgency can improve the revenue per visitor to a website by 2.9 percent and 1.5 percent respectively. PWC gives examples of stock pointers and countdown timers as ways to generate scarcity and urgency, but Chamberlain's team had a more subtle approach. The team lent a sense of urgency and scarcity to live online sales by simply adding tags including "selling fast", "trending", and "hot right now" to selected products. These tags showed the consumer that the item was popular and that the products they were viewing could well be sold out soon. These simple tags increased ASOS's monthly revenue by £200,000.
Chamberlain also pointed out that some aspects of AI and machine learning still have a long way to go and that there are several challenges retailers using these technologies will have to overcome. He explained that AI needs to be "taught" subtle contexts in order to play a positive role in revenue generation. As an example, he suggested that consumer buying a baseball bat on Amazon should not have a balaclava offered to them as items 'frequently bought together'!
Nor do AI systems understand weather cycles, dates when payday falls or when sales season begins. Contexts such as they must be taught to an AI system and it is up to each retailer to develop algorithms to resolve these
Physical retail will become a portal to your brand experience
Retail is not immune from the digitisation of more aspects of daily life; as technology becomes a greater part of consumers lives, retail must react. According to Karen Harris of Intu Digital, one of the major changes we will see in the near future is the evolved role of the brick and mortar store.
Harris suggests that rather than being the central sales portal for most retailers, a physical retail location will change to become more of a 'portal into the customer's brand experience', offering consumers their initial experience of a brand's products and services.
With this irrevocable movement toward the digitisation of retail, it is important that retailers begin to invest in creating positive brand experiences in store. Brand advocates will play a vital role in the health of retailers.
Dyson and Nespresso are two companies leveraging physical locations for the benefit of their online presence. Both brands use show rooms run by trained, knowledgeable staff able to explain and demonstrate products. In Dyson's case, there are no tills to process orders; the physical location is there solely to offer the experience of Dyson's products.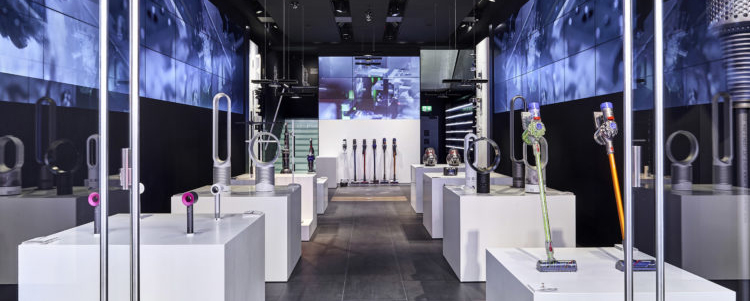 Similarly, clothing and footwear retailer, Vans, have created an in-store experience in north London, known as the 'House of Vans'. Here, ideas associated with the fashion brand; skateboarding, music, and alternative street culture meet with a bang. Skaters can use the indoor skate parks designed by Vans-sponsored pro skaters to enjoy a great day's skating and create a positive experience directly connected with Vans. Selected goods are also on show to be tried and tested, underscoring the relationship between the brand image of Vans and a truly unique experience.
In-store experiences that link lifestyles to brand image will also pivotal for retail's future. In fact, investing in in-store experience is the second biggest spend for retailers this year.
Actually, Karen Harris believes that one day we won't need to use screens at all. Technologies like the Magic Leap headset have quite stunning potential, breaking down the borders between life and retail with the help of augmented reality. Eventually, shopping will become an entirely effortless experience.
Mounting evidence of secondary revenue in retail
What's clear from the Future Retail Strategies Congress is that investment in these new technologies is vital. As margins are getting squeezed and customer expectations rise, retailers need to look at alternative sources of income beyond their core.
We hosted a panel on the mounting evidence for secondary revenue in retail with Vinay Parmar, Customer Experience Director at National Express, Jigna Patel, Head of Marketing and Optimisation at Debenhams and Richard Piper, Director at Webloyalty who shared their insights into the monetization strategies they use in their organisations. As our report Beyond the Core II makes clear, retailers are increasingly turning to secondary revenue sources as a way to, invest in new technologies, increase marketing spend and protect themselves against economic risk.
With over a third of retailers that now have a secondary source of revenue firmly in place, up from 26 percent last year, a growing number are also choosing to use third-parties to generate secondary revenue.