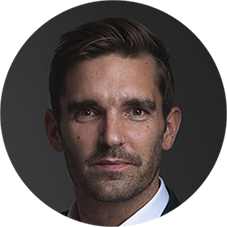 Ben Stirling, Managing Director of Northern Europe for Webloyalty discusses whether Black Friday is really worth it for retailers or is the Black Friday shopping tradition merely a substitute for an effective loyalty programme.
Clear branding, breadth of product, personalisation and a fantastic consumer experience all help to maintain customers that offer high average order values and generate stable continuous revenue, this we can all agree on. However, it's for this reason I am particularly unclear about the popularity of Black Friday with so many British retailers.
Black Friday an annual shopping bonanza that arrived from the United States eight years ago, seems entirely in contrast to every business objectives a retailer seeks to achieve. Black Friday trains consumers to make high-value purchases at specific times within the calendar year, on the condition they are heavily discounted. However, it's in the same breath that brands seek to build brand loyalty, achieve a consistent high level of positive customer service and experience to drive repeat purchases.
Discounting is a well utilised sales tactic in driving purchases. When used effectively, discounting can significantly increase sales from specific customer segments, leading to an increase in gross transactions. However, when used en-masse, discounting often fails to meet core business objectives, resulting in undesirable consumer behaviour and low profit. I personally see this like asking my sales team to bring in consistent new business ,throughout each quarter of the year, but only paying commission on those deals signed in Q4, irrespective of the value to the business – painful!
Rewards with a high perceived value will shape people's behaviour. With this in mind, I ask myself why are so many retailers are training consumers to expect a discount, as a condition of buying, in the hope that they act differently afterwards and become a new lifetime customer. There's a well-known saying about first impressions – when those are not met the second time with a familiar high discount – there would need to be a very compelling value proposition in order to change the consumer behaviour and retain them as a life time customer.
I'm not alone in this leading names within the UK retail industry have begun to express their Black Friday concerns. Marks and Spencer CEO Steve Rowe said 'I bet most retailers wish it was an American import that never arrived'. Anthony Thompson, Fat Face CEO recently added his thoughts, remarking; 'It's bad for customers, it's bad for business, it's bad for UK retail.'
Low margins get pressed further
There are a couple of reasons why this is not sustainable. The first, most obvious being compressed margins. With margins already low, funnelling your customers towards a sale seems high-risk. Establishing true profitability can be challenging as most acquisition strategies will accept a negative ROI from the initial purchase, with the expectation being to get a return at later point in time.
Recent research has found that 61 percent of leading British retailers now consider Black Friday "unprofitable" while a further 28 percent declared it to be "unsustainable".
A large part of this is due to Black Friday falling just prior to Christmas, with huge discounts having a negative effect on the traditional shopping period. Couple this with the weak pound, not helped by Brexit, making margins compressed even further. Black Friday is, – in large part- responsible for the slowdown in sales in the final quarter, adding to the difficulties facing the UK retail industry following 2017 Black Friday event Marks and Spencer's and House of Fraser suffered torrid Christmas periods.
Black Friday also complicates the logistical side of the business. For many retailers the rate of returns is phenomenal as consumers grab quick deals they later regret. With over £600 million worth of purchases being sent back by December, the stress applied to retailers' delivery systems is excessive and costly.
Former CEO of retail analyst firm Clear Group noted that ecommerce businesses are particularly susceptible to the mounting cost of hasty Black Friday purchases; "All your margin is consumed by the process of handling and repackaging because of Black Friday retailers went into peak trading this year with warehouses full of returns that can take a good six weeks to process – by which time they are all surplus stock you have to sell at lower margin."
At this point, the seasonal calendar is starting to look like one sale after another. While the headache involved in Black Friday is certainly apparent, many retailers believe they have no choice but to be involved.
Black Friday Blues
Black Friday and other flash discount deals tend to attract unfaithful consumers. They train those who would typically buy based on a particular product need to wait for these now-expected sales. The investment and resources delivered throughout the year is not worth being put at risk for the sake of a single chaotic discounted day.
Marks and Spencer's Steve Rowe agrees 'People need to trust that they will be paying one price for a product and not for it to change the next day.'
Instead Marks and Spencer are focused on improving value to build up on what a loyal consumer expects from a household brand name: quality, trustworthiness and consumer service. From Steve's comments, it is clear to me that Marks and Spencer believe sticking to their message is more practical way to achieve improved customer loyalty and ensure continued year-round spending.
Black Friday: A substitute for loyalty programmes
So can the time, effort and expense, which many retailers focus on Black Friday, be better applied elsewhere? We know that retaining a customer costs a fraction of finding a new one. The reality is that younger generations are willing to pay for a personalised loyalty programmes. By offering discounts, savings or benefits on items or services relevant to their behaviours, insures these items that have a higher perceived value. In fact a staggering 77 percent of millennials will be happy to spend on a premium loyalty program if given the choice.
There will always be a percentage of consumers whose purchases requires some form of special offer or discount, however, these consumers can be effectively managed through segmentation and personalisation. They can even become loyal through an effective rewards programme. With loyal customers spending nearly five times as much as customers who are new to a business, the time and money exhausted on Black Friday may better be spent constructing a well-functioning loyalty programme to meet the needs of the retailer's most profitable clients, whilst still catering for those deal-hungry consumers.
A simple example would be offering free delivery only to those customers that achieve low return rates. This would serve to encourage positive behaviour, increase overall profit and allow retailers to reward loyal customers. Investing money in premium loyalty programmes is a better solution to ensure a business has all year round profitability with consistent continuous income.
The United States saw Black Friday as a way to help drive up sales after a Thanksgiving slump, in the UK it appears it has simply hurt profitability prior to the Christmas period.
Maybe this year retailers should give it a miss!