This is a snippet from Webloyalty's The Future of Retail research report.
The transfer of spend to online is evolving the role of stores as fulfillment centres.
In addition to reducing physical space requirements, online is also evolving the role of physical stores. One of the most important trends has been the proliferation of click & collect services. 59% of consumers have reserved online and then picked up from store and 57.1% have bought online and picked up from a store.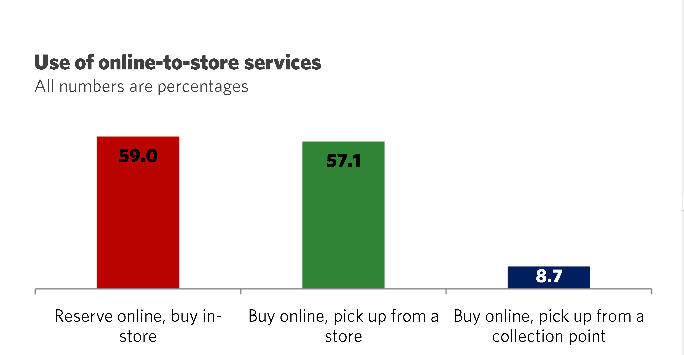 Most markedly, the growth of such services has increased both the influence and profile of out-of-town retail parks. Seemingly more mundane attributes such as free parking and ease of access are transforming these locations into vital click & collect fulfilment centres.

Growth in consumer uptake of click & collect is also evolving the role of neighbourhood-located convenience stores; already grocers are looking to leverage their large convenience portfolios to extend the physical reach of their non-food offers.