This week, the Webloyalty team discusses the reason why there have been so many stores that have lost momentum. It has been quite apparent that the number of retail stores shutting on our high streets in recent years is growing. In the UK, the number of stores has fallen by around 40,000 over the last decade due to the recession and changing consumer habits.
It is thought that the recession saw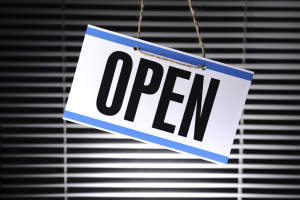 a number of the weakest players in retail run at overcapacity; this was especially seen within the clothing, footwear and furniture sectors, who have all seen store downsizing.
The downturn across the sectors
The Webloyalty team estimates that total retail space has declined by 1.8%. This is a downward trend that has lasted approximately three years, as retailers attempt to take control of their costs. This has resulted in closing down under performing stores and scaling back significantly on expansion plans.
Retailers trading across the digital space
The growth of digital and the existence of the internet have allowed retailers to adopt new visions via opportunities to showcase extended product ranges online. Essentially this has also meant that retail space is no longer a priority for some retailers.
Going forward there is likely to be further store fallout particularly amongst retailers that sell videos, music and games. Those who sell products that are becoming increasingly digitised therefore can trade easily online. The growth of digital downloading and media-on-demand are contributing to traditional music and video stores becoming obsolete.
In parallel, the clothing sector is predicted to stay afloat and become more resilient as the concept of 'try before you buy' remains important to many customers. However, the growth of retailers such as ASOS and Net-a-Porter has been seen, but with no physical store present.
One of the side effects of retailers opening less new stores in the future is that they will start using their existing space in a more efficient way. The Webloyalty team expects sales to increase from 8.7% to £514 per sq ft between 2012 and 2014.
Have you seen stores using their store space differently? Let the Webloyalty team know.