More than any other factor, technology has changed the face of the UK retail industry in the last decade. Consumers today "have much more choice over how and where they shop, mostly thanks to the rise of online and digital," shows Webloyalty's most recent report, The Unfaithful Consumer. Connected retailers also have access to markets that are broader than ever before. But with this many opportunities to be disloyal, what can retailers do to capture and retain consumer loyalty? The key, according to experts, is in creating a shopping experience that fits seamlessly into consumers' life.
More reach than ever
At first glance, today's connected world would seem to favour shoppers. In 2015, the average UK consumer "travelled" 6,000 miles to shop compared to a mere 15.6 miles in 1955. "Online has opened up a world of opportunity and choice for shoppers, who can now browse and buy from retailers thousands of miles way," explains the report.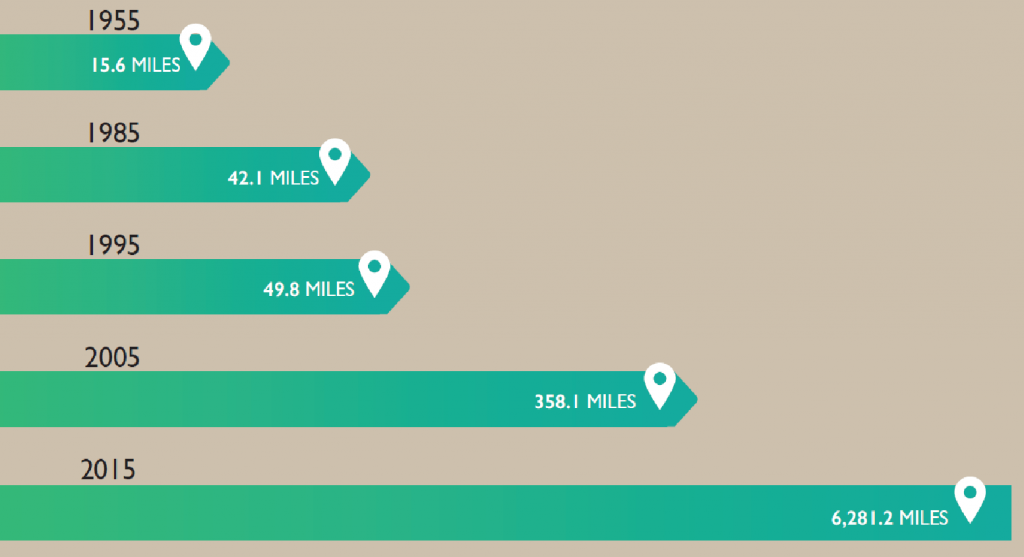 But retailers have also seen their opportunities grow significantly. According to the British Retail Consortium (BRC) there is a fast growing interest for UK brands and retailers internationally. Mobile technology plays a key role in that relationship, as "the first digital point of contact for a huge number of consumers is a smartphone or tablet device," explains Helen Dickinson, director general at BRC. In order to benefit from these new markets, retailers must continue "their investment in device-optimised platforms."
The technology challenge
There's no denying, technology has made it a lot easier for consumers to "cheat" on UK retailers and loyalty has become harder to obtain "and will only become more so as time goes on," warns the report.
And while retailers have been working hard to understand and meet the expectations of UK consumers in terms of how they want to shop, it seems they still have a long way to go as the report found more than a third say they find shopping more frustrating now than they did 5 years ago.


Among the top technological factors that would push consumers to defect from a particular retailer are the lack of online ordering facility (22%), a website that's hard to use (14%), and the high delivery costs for online orders (12%). When considering 55% of UK consumers list convenience as their top priority, it's clear retailers still have some room for improvement.
Not only has the rise of the multichannel shopping universe put the power firmly into the hands of consumers but shoppers can also use a wide range of online sources to gather information about retailers, their brands, products, and prices before making purchasing decisions. So how can retailers use technology to their advantage?
"The truth is online shopping is a two-way street," argues the Nielsen Global Connected Commerce Report. "Consumers aren't simply show rooming browsing in store and then going online in search of the lowest cost option. They're also web rooming researching online and buying in stores."
This means in-store and online shopping experiences are very much intertwined and the success of both arms of retailing depends very much on technology.
Seamless experience key in capturing and retaining UK consumer loyalty
According to retail technology expert Dan Hartveld, creating a seamless experience for consumers "whether they are shopping in-store, by telephone or online from a desktop or mobile device, is not easy for many companies."
The problem, he explains, is that retailer operations still function in silos with different teams assigned to physical and online stores. While both groups may recognise the need for technology, he says, their business objectives may be different.
Customer insight agency, Service Management Group, also argues for more integrated in-store and online environments. "Seamless physical and digital strategies are essential if brands are to provide customers with a quality multi-channel shopping experience, and maximise long term loyalty as a new generation of consumers comes of age."
But only a mere 5% of UK retailers are providing such an experience to their customers today, claims Hartveld, who mentions Apple as a model. "Customers can go into an Apple store, look at product information in the shop, and if they have an app, can purchase the product on their phones while they're there."
One key aspect of the seamless experience is the ability to buy a product and collect it at the store. The Unfaithful Consumer argues the rise of click and collect can play a role in ensuring the future of the physical store by "providing bricks and mortar retailers with a key point of differentiation."
Retailers like John Lewis, Marks and Spencer and Debenhams have found "offering a click and collect service to be the quickest "big win" that helps to break down the barriers between online and the store," says Hartveld.
But offering this key service to customers is not easy, he explains. Behind the scenes, physical and online stores usually have their own stock management and payment systems, making click and collect more difficult than it seems.
The Unfaithful Consumer report clearly shows technology is a double-edged sword for UK retailers. While the Internet and e-commerce have significantly increased their reach, they have also created a consequence-free path for consumer disloyalty. Today's consumers are pressed for time and look for a seamless shopping experience, which includes such services as click and collect or online mobile purchases. Retailers will need to invest in new integrated IT systems and increase communication between their physical and online teams if they ever want to offer their customers a true seamless experience that will go a long way to capturing their loyalty.