Blockchain: how can it be usedto build trust in the supply chain?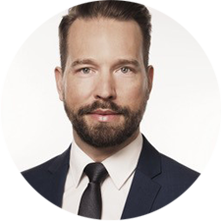 Sven Edgren, discusses Blockchain and the potential to re-invent transparency within the food chain and retail industry. He holds the position of Head of Digital Transformation at DNV GL Business Assurance, testing and launching new services and eco systems at DNV GL. Sven has worked and lived in Norway, Sweden, England, Germany, France and the US. Currently, based out of DNV GL's Hamburg office and holds a Master in Management from ESCP Europe Business School.
In the last decade, a series of scandals across retail industries worldwide have undermined consumer trust. Whether in dairy with the 2008 melamine scandal in China, the 2013 British horse meat outrage or this year's French/Spanish fake rosé wine, customers are questioning their trust in the producers and retailers of products across the globe. These are experiences that have strengthened their demand to know about the products they buy and the origin of the food they buy and eat.
Simultaneously, Blockchain technology has grown – first appearing in FinTech – now branching out into almost every other sector, including the food and beverage industry.
The Blockchain, a new data storage technique, allows users to make a "chain" of relevant information on, effectively, anything. This "chain" cannot be changed once information has been stored: it is incorruptible. It's for this reason that Blockchain is being touted as a revolutionary technology with far-reaching implications.
How is Blockchain bridging gaps in trust
So how does consumer knowledge surrounding the origins and safety of their food tie together with Blockchain? For example, how would a consumer really know if the meat advertised really grass-fed, organic and free range?
Here is a current example of Blockchain being used to bridge the gap in trust between consumer and producer.
Three Italian wineries and the 'product story' of their wines are currently piloting their Blockchain process together with the Norway headquartered, global quality assurance, risk management and analytics company, DNV GL, under the label 'My Story'. The motivation for these wine producers is to show their craft, skills, products and traditions in a trusted manner and showcase to end users what unique quality and ethical commitments their products embody.
Trust is bridged with the incorruptible Blockchain data storage system, as well as being verified by an independent party.
Blockchain allows each products' story from 'farm to table' to be traced with timestamped information at every stage of their creation process. The unique way Blockchain is stored means that the information cannot be tampered with; it cannot be falsified.
The producer and its suppliers jointly compile relevant information on the farming and wine processing, right up until the bottling phase. This information, in data form, is structured and verified by DNV GL. Ingredients and materials used in the making of these wines, among many other factors, are recorded and verified.
This verification is uniquely tagged, offering information for every single bottle. When the product reaches the end user, a subset of 3rd party verified data regarding the product has been stored on the Blockchain and shown to customers via a unique, secure QR code. All consumers have to do to see the entire timeline of their wine is scan the secure QR code with a smartphone.
The shared future of Blockchain and retail
There are various consumer and retail brands who offer some form of product transparency. On a basic level it's entering a code for a product line to understand where it comes from. However, now with the introduction of blockchain and various other electronic logging devices, more unique traceability is becoming reality.
Looking ahead, there will be information processes to help extract further information along the supply chain journey of individual products so that information and transparency can be demonstrated to higher standards.
Stakeholders involved will form part of an eco-system and exchange data to reap business benefits. Information will be unlocked for new value creation and new service innovation. Brands will be able to communicate directly with end users and information will no longer just be one-way, from producer/brand to consumer, but become interactive, with reviews and ratings reaching the producers and their brands in a more direct manner.
Brands will promote their superior sustainable products and logistics partners will want to demonstrate that their performance is above the benchmark. The social media of brands will be included as will loyalty programmes.
Add the retail side to this, with the possibility for eCommerce to now promote products that have been put through the 'My Story' scrutiny and the transparency and trust in online retail will continue to rise as consumers expect more from brands.
Challenges for Blockchain and retail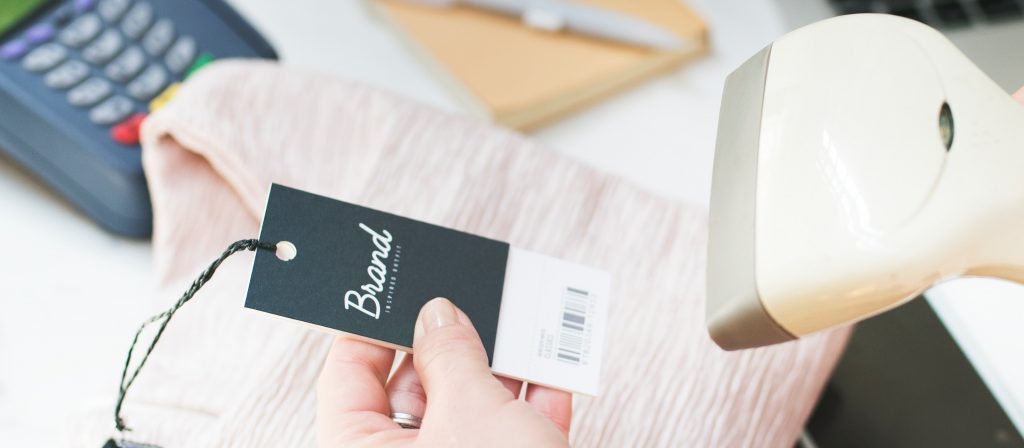 But, who will pay for the added vigilance and transparency intended to build trust? In the short term, the cost is likely to be managed via a "premium" feature of certain products.
Recent research suggests that certain consumer groups, particularly millennials, are prepared to pay a premium for sustainable products on products that offer extra quality, safety, environmental and ethical benefits. Blockchain's value is expected to expand in a similar way and further contribute to the 'Internet of value' creation.
Currently, counterfeit products cause billions in losses every year for the retail industry. The value of removing these losses alone would finance the costs of Blockchain technology.
A question remains over how quickly Blockchain technology can be rolled out across each level of the retail industry and which product categories will be most dynamic. But with expansion already beginning we have seen that Blockchain can work. Only time will tell when other businesses follow suit.
Sven Edgren
DNV GL Business Assurance, 'My Story' Service Line
www.dnvgl.com/mystory
In cooperation with Blockchain partner www.vechain.org