Modern life comes with modern conveniences. Thanks to Jaguar's digital innovation, drivers of (some of) their cars are now able to head to a Shell petrol station and pay for their gas without having to wait behind customers buying magazines, coffee, or crisps. The Jaguar in-car payment system has arrived.
Put it on the Plastic
Jaguar's in-car payment system works via the vehicle's infotainment system on the dashboard. The infotainment touchscreen allows drivers to accept the price of the petrol and send payment with only a few touches of their finger. Payment is directed through the driver's Apple Pay, PayPal, or Android Pay accounts to provide the usual level of highly secure service that these payment systems provide.
The in-car payment system is part of the "cashless motoring experience" that Jaguar is hoping to bring to its consumers over the course of the next few years. The company intends to create networks to allow the payment of toll bridges and roads, parking, or even drive through restaurants via their in-car system.
Jaguar and Shell believe the ability for parents to pay without leaving children unattended and the simple ease of the payment app is certain to score a hit.
The benefits are clear for Shell, who hopes to service a crowd of affluent Jaguar owners who will choose convenience over waiting time. That is, as long as they don't have to drive too far.
No Contact Please, We're British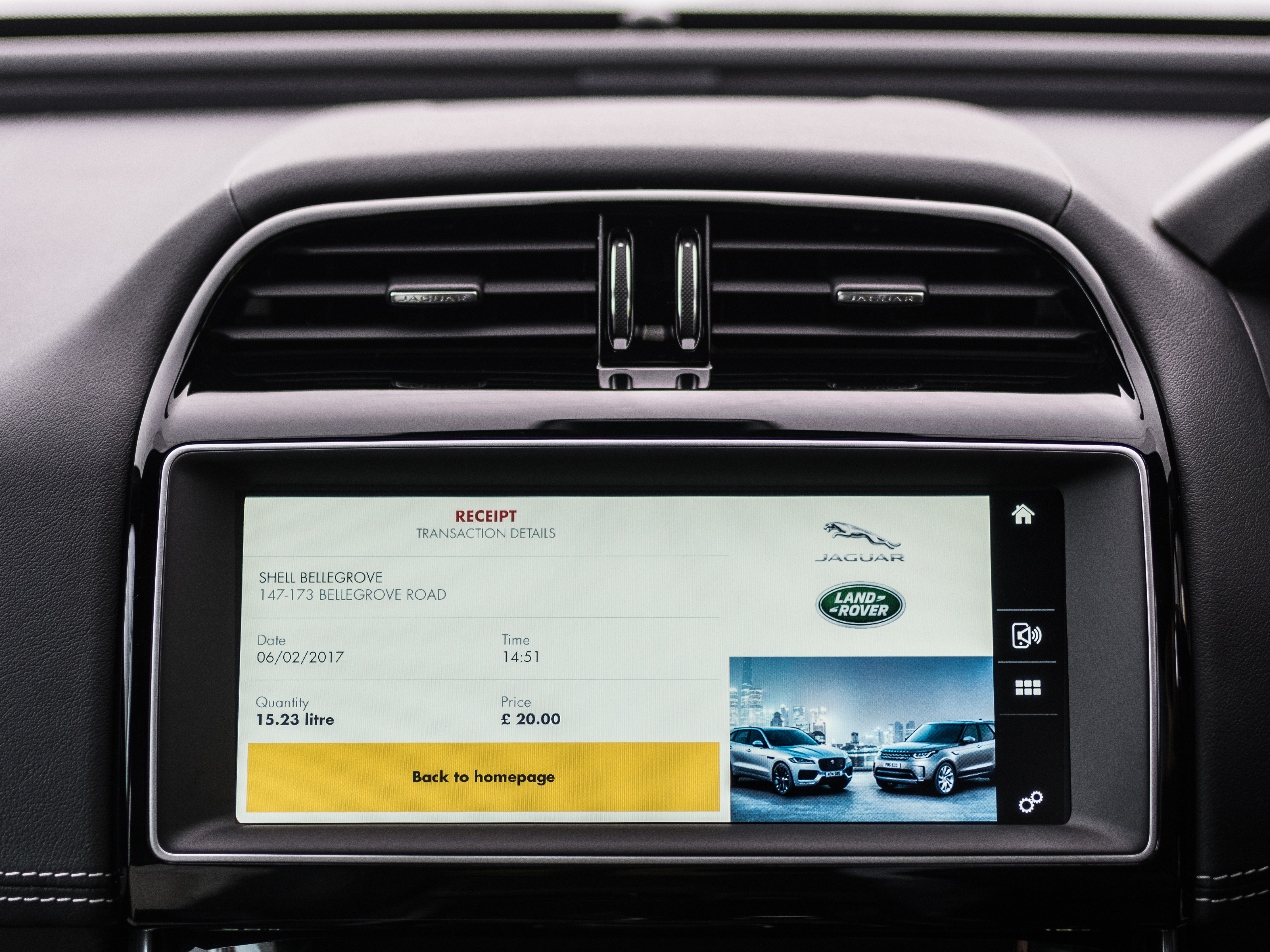 In the UK, contactless payment methods have scored a stunning success since their introduction to consumers around a decade ago, with almost one-third of card payments now being made via contactless payment.
This popularity saw the £30 transaction maximum spend cap for the contactless payment method be removed, with consumers now able to spend what they choose.
Tailored to Fit
Jaguar's in-car payment system has followed the direction of the retail market in leveraging the benefits of a contactless pay app. While convenience is undoubtedly a major benefit for consumers, many users of contactless payment also enjoy the personalisation of products that Apple, PayPal, and Android Pay offer. With access to the user's purchase history, contactless payment methods – like retailers themselves – can offer products they believe the consumer might like.
According to The 5Ps of Shopper Motivation, personalisation is popular popular with younger age groups, those between 25 – 44, who will in years to come be a potent and powerful consumer base for retailers.
Jaguar is getting ahead of the game.
Digital Retail Innovations Report
Take a look at the other 49 top innovations from the UK & Ireland in The Retail Insider Digital Retail Innovations report, it highlights some of the most interesting technological developments which are taking place in the retail sector.