It would be easy to forget in this age of online shopping that a positive experience remains essential to capture and retain consumer loyalty. That's one of the key findings in Webloyalty's most recent report, The Unfaithful Consumer. With more than 50% of consumers saying they decide where to shop based on their personal experience, retailers must resist the temptation to "pare back on investment into retail to focus more on convenience and multi-channel shopping," warns the report.
Is the customer still king?
Once upon a time, maxims such as "the customer is always right" or "the customer is king" were the lynch pins of customer service. But is that still true today with almost 75% of UK consumers dissatisfied with some aspect of the shopping experience? A study by Market Force Information reveals UK fashion retailers who scored highest on the survey couldn't even reach 50% in terms of customer satisfaction and experience.
The Unfaithful Consumer report indicates that despite seemingly bending over backward to please customers, retailers may have lost what's most important to them, which is to actually enjoy the shopping experience and feel their patronage and loyalty are appreciated.
Two factors, closely related to experience, make the top 3 reasons why shoppers might defect from their current retailer. More than anything else, they expect to be treated politely by staff members, with 57% putting rudeness as the main factor for their dissatisfaction. Another 42.5% of consumers say dirty stores might drive them away from a retailer.
This could have significant consequences. According to report, if all dissatisfied consumers abandoned their current retailers, the cost would reach £120bn, with the food and grocery sector being the most affected with a loss of over £85bn.

UK consumers looking for that personal touch
UK consumers appreciate retailers' efforts to multiply shopping options in order to respond to their changing needs and wants. In the fashion sector for example, the number of consumers using 3 or 4 channels and touch points to do their shopping has increased from 14% to almost 50% between 2005 and 2015.
But customers want more in return for their loyalty with an undeniable shift toward a more personal approach to shopping. Today, consumers are much more likely to trust their own experience and that of other customers, than advertising and marketing.
When asked to rate the reliability of the tools at their disposal to make purchase decisions out of 10, UK consumers put personal experience at the very top, with a score just shy of perfection, followed by online research (9.6), reviews written by official bodies (9.5) and word of mouth from friends (9.1). In comparison, all forms of retailer advertising and marketing scored below 7.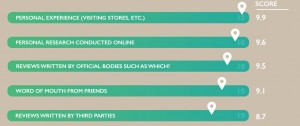 Banking on staff is smartest choice
The key to a customer's heart must include a better shopping experience, which means ensuring great service. "Staff availability and employee friendliness have the greatest influence on overall satisfaction. Both ranked significantly higher than item-focused criteria such as product availability and variety," according to the Service Management Group, a customer insight agency.
According to Market Force Information, knowledgeable staff willing to offer support and information when needed score high marks with customers. More importantly, those who report a satisfying experience are "twice as likely to recommend the retailer/brand to their friend or colleague."
It seems ultimately that retailers must go back to basics. If they want to retain customer loyalty, they must focus on making the transaction as pleasant as possible. Today's shoppers have countless options and they want to feel that spending their hard-earned money is actually appreciated. Destinations, both online and physical, should be about experience, excitement and inspiration. Retailers able to capture those feeling are more likely to attract the faithful consumer.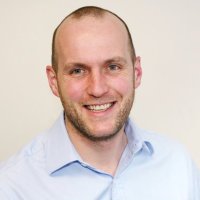 Guest post by Guy Chiswick
Managing Director, Webloyalty Northern Europe.