Following on from our first ecommerce game changers article staff at Webloyalty continue to explore some of the most revolutionary and exciting innovations in ecommerce from the last decade to celebrate our 10 year anniversary.
Amazon Kindle
Aleks Kaczmarek – Senior Partnerships Manager Webloyalty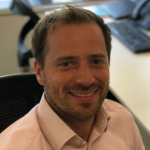 "Over the last 10 years, one thing disrupted a millennium of the printed word – the Amazon Kindle. The Kindle has eliminated many pain-points associated with purchasing and owning physical books. Customers can get a book almost instantly from the comfort of their home, without going to the shop or waiting on delivery. Furthermore, customers can carry an entire library around in their bag, in a device weighing less than a traditional book. Convenience and decluttering makes this my pick for the game-changer of the last decade "
Bitcoin/Blockchain
James Moore – Business Development Manager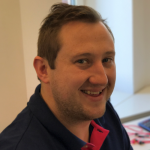 "The real game changer over the last decade would have to be the cryptocurrency Bitcoin, which launched in 2009. Not only is it a great leveler, providing a currency without central banks or borders, its underlying technology, Blockchain, has applications throughout supply chains.
Businesses are applying Blockchain's radical solution to the problem of tracing where goods and services have been sourced from. Using a blockchain to transfer title and record permissions and activity logs, companies can track the flow of goods and services between businesses and across borders. This has applications for high-end goods, verifying these aren't counterfeit; through to the food supply chain, tracing the source of outbreaks of contaminates back to the supplier."
Apple Pay
Scott Bryson – Finance Strategy Manager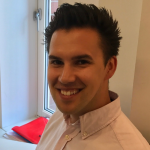 "Apple Pay really kicked off the mobile payments/mobile wallet revolution which many companies, including Google and Samsung have subsequently emulated. Despite the initial fears around security and trust, mobile payments have proved to be a secure and effective way for me to pay for goods.
I have no doubt that mobile wallets will become the dominant online payment method as mobile shopping proliferates, particularly popular among young people."
Windows 8
Mark Dillon – Senior Business Development Manager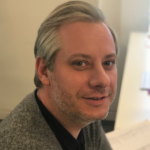 "For me, it has to be Windows 8. Love it or hate it, the controversial Windows 8 OS was a step towards a multi-platform operating system that would appeal as much to laptop and desktop users as it did to tablet users. With an emphasis on app integration and a sleekly designed storefront, the OS was the first by Microsoft to feature built-in ecommerce functions, allowing access to e-commerce apps such as ebay, Amazon, Netflix, and more. Undoubtedly, the Windows 8 operating system helped to change the way we use computers to shop online today."
IKEA Augmented Reality
Dominic West – Partnerships Director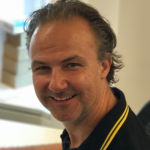 "The opportunity offered by Augmented Reality really excites me. The technology that places computer generated imagery into real-world environments has been boosted by business solutions, such as Blippar, and has injected a sense of fun into our everyday lives – not least the release of Pokemon Go, which brought AR to the gaming masses.
The IKEA app, which enabled customers to place virtual items in their own home, was one of the first applications of AR to catch my attention in a retail environment, and it wasn't hard to see how this new exciting technology would soon been applied beyond."