In today's economic environment, the online market is saturated. There are a number of retailers who are able to offer the same goods, sometimes at the same price. To a certain extent, this means that customers are able to navigate from one online retailer to the next in order to compare the products they want to purchase.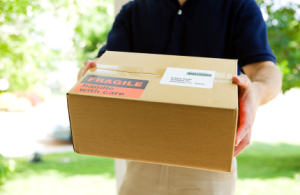 Retailers therefore have to attract customers with extra value, sometimes by providing one-off deals combined with long-term strategic programmes aimed to gain on-going consumer attention. Of course, we also see the execution of simple retailing practices such as targeted product ranges and successful brand promotion, executed online.
How to guarantee return visits
However, the most common tactic to guarantee return visits (or to ensure that customer loyalty) could be to expand the product range on offer whilst also ensuring that the product is visible and available to purchase easily, online.
Price comparison
Loyalty can of course be driven by price, sometimes solely by price. Competitive pricing can (and does) retain customers on retail sites. Increasingly, retailers are becoming extremely competitive on price in order to ensure that sales and repeat sales are achieved. As an extension, one-off promotions and deals, membership systems and loyalty points can all be offered as part of the online pricing model.
Ease of use and added convenience
Another key aspect provided with online shopping is ease of use and added convenience. Rapid check out capabilities with ever improved security provides confidence and return visits. As does adequate search and navigational functionalities; product and store location as well as user friendly designs and visuals.
Customer shopping behaviour
However, with the above in mind, let's look at a survey conducted by EPiServer which has suggested that over half of UK shoppers remain loyal to their favourite websites despite lower costs elsewhere. At the end of 2012, the survey concluded that 57% of online shoppers in the UK prefer to shop from a handful of their favourite websites rather than looking for retailers who are able to offer lower prices. In addition, the research shows that clothes and shoes were the most frequently bought items online, closely followed by CDs/DVDs/video games and books/stationery.
David Bowen, Product Manager at EPiServer, commented:
"The digital high street continues to boom, but our research goes to show that the ease of online shopping has not killed brand loyalty and a positive customer experience is still more important to UK shoppers than price. Retailers shouldn't just be trying to compete on price; instead they ought to concentrate on delivering the best possible online experience to keep customers spending. Unfortunately our report also showed that many online retailers are actually still letting customers down in many areas, and they will be missing out on market share as a result."